重要日期

会议日期:

2023年5月27日

全文截稿日期:

2023年3月20日




延期至 2023年5月8日

摘要截稿日期:

2023年3月20日




延期至 2023年5月8日

录用通知:

投稿后20-30天

论文出版:

收到最终稿后7-10天
联系我们

邮箱:

huiyi123net_may@126.com

手机:

0086-18621626037

ICASB2023演讲嘉宾信息如下: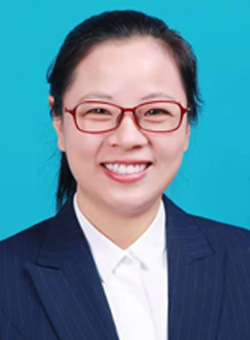 Dr. Ping Liu, Professor
Dr. Ping Liu, Professor
College of Mechanical and Electronic Engineering, Shandong Agricultural University, Tai'an, China
Biography: Dr. Ping Liu, professor, doctoral supervisor, director of the professor committee of the institute, head of the first-class undergraduate program of automation in Shandong Province, tutor of innovation and entrepreneurship education in Shandong Province, mainly engaged in research in the field of intelligent agriculture. In the past five years, we have undertaken 12 research projects at provincial and ministerial level as the host of Shandong Province agricultural machinery equipment research and development innovation plan project "Design and Development of High-Efficiency Variable Pitch Double cuttage and film covering multi-functional machine", and the Shandong Province Key R&D Program Project (public welfare category) "Development of High-Efficiency Self-propelled Bow Shed Automatic cuttage and film covering multi-functional machine". And published more than 40 academic papers, among which 40 have been accepted by SCI and EI, granted more than 20 patents and registered 5 software copyrights.
Topic: Design and Development of Cuttage and Film Covering Multi-functional Machine for Low Tunnels
Abstract: In order to adapt to the vegetable and fruit arches planting mode in some areas, to solve the traditional arches rely on manual construction, labor intensity and low efficiency of the problem. We have designed a cuttage and film covering multi-functional machine for low tunnels. It is composed of automatic rod feeding device, double inserting device, film covering device and marching device. The working parameters such as insertion spacing and number of insertion frames are set. Through the walking mechanism to complete the fixed distance walking and auxiliary walking straight function. Automatic rod feeding device is used to achieve automatic feeding of the shed rod. Using double inserting device to complete the work of bending and inserting poles. Automatic mulching operation is realized by the mulching device. The field test shows that the machine operates at a maximum speed of 1.2 km/h. The average accuracy rate of navigation line extraction is 96.2%. The success rate of entering the pole was 94.1%. The success rate of inserting frames was 89.3%. The arch mulching rate was 100%, and the film breakage rate was 1.1%. It effectively improves the working efficiency of the cuttage and film covering multi-functional machine for low tunnels and the stability of arches construction.